Personal Cloud solution - My Cloud allows users to store the content of all the data on your computer and your phone into a personal hard drive cloud format. Then, simply connect to the Internet, users can log in the system and access the data any time also.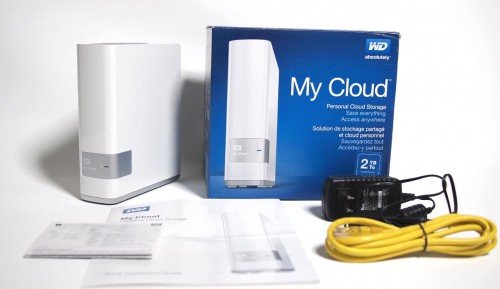 Technology Cloud appeared several times in the current mobile boom and become familiar with everyone. Many things have been "cloud" of that convenience in use process as cloud computing, data. This provides the ability to manage data efficiently from anywhere can access the network, so privacy and data security because users must depend on the provider's server rent service. My personal cloud 1 Cloud debuted as similar options outstanding due solely responsible users of personal data, so that the costs are much lower in comparison to using the service other matter.
Understandably, My Cloud is an integrated personal devices should drive huge volume of information than personal data, users can easily login and data access when connected to Internet. The advantage to using the My Cloud personal cloud is that users can control data and not to worry suddenly deleted documents (the online hosting service for free other commitments will keep data User forever).
Compared to other cloud storage services other personal cloud storage My Cloud huge property (the highest possible up to 4TB), besides can expand more storage. Users can store large amounts of information from documents and images to applications, utilities that are not restricted. Additionally, you can also share with friends and relatives, but still have the ability to set the security, privacy differently, not like the service very limited data sharing issues.
My Cloud personal cloud will replace the similar products thanks to outstanding features but costs are much lower. My Cloud has all the features of conventional virtual server, but more than that, the product can connect to digital cameras enable direct data transfer and connectivity with other external hard drive to expand the storage capacity.